Intermediate/Advanced Levels 3 & 4 Coed 6 yrs. & up Tuesday 6:45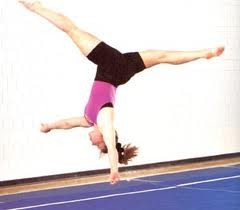 Gymnastics, Strength & Fitness throughTumbling, Bars, Balance Beam, Vault. Boys also work Pommel Horse and Rings.
*Multi-skill level classes.
** Intermediate and Advanced level classes are enrolled by invitation only.
No online registration. Skill level must be verified prior to enrollment.