Summer Camp 2018 Week 1 (May 29-June 1)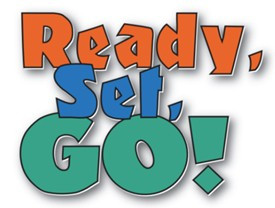 What you need to know about camp:
Ready, Set, Go!
Wednesdays are WACKY WEDNESDAYS! Wear crazy socks, clothing or hats!
Friday's Lunch will be provided by us for FREE! This week will be Pizza!
Remember that Friday is Waterslide Day! Bring your suit, towel & sunscreen!
Thank you for choosing Balcony Sports for your child's Summer Camp needs! Balcony's policy has always been the safety of our campers first! For over 20 years our camps have created wonderful memories for thousand's of Marion County youth! We host the most unique, active and diversified camp in Marion County and guarantee each child excitement and fun....one week at a time!
Who can come?: Camp is for both boys and girls ages 5yrs thru 12yrs of age. Members and non-members of Balcony Sports are welcome! If you have a past due balance with Balcony, it must be paid in full prior to your child attending camp.
What will my child do at camp? After safety, keeping your child active is our priority! They will get an introduction to the programs that we offer on a regular basis...gymnastics, karate, cheerleading and dance! Camp attendance will not replace the structured instruction that your child would get by signing up for one of our classes, it only introduces them to what they may experience while in a class with us! We will be playing lots and lots of active games in the gym, outside and throughout the gym. Doing craft projects and some old fashion games are the most favorite activities! Many parents have thanked us for helping make bedtime easier in the evenings! The kids are just wiped out from the long day!
Camp Cost & Payments: Any activity that you do at Balcony Sports has an Annual Registration fee of $40/year for first child and $30/year for sibling. If you are a current member, this fee is probably already paid and not necessary for you to pay to enroll your child in camp. New members and those that are returning will need to pay the Registration fee. A Non-Refundable, Non-Transferable Deposit equal to one daily rate of camp is required when registering a child or sibling for each week camp. (Deposit is credited to the week of camp).
Daily Rates: Camp is $38/day for first child and $32/day for siblings.
Weekly Rates: $135/week for first child and $125/week for each sibling.
Balance of weekly tuition due is expected at the first day of camp attendance. If your credit card is denied or payment is not received by the end of the first day, your child will not be allowed to continue camp until payment is received. There are no refunds given for registration, tuition or cafe fees.

Camp Reservations & deposits: Our Summer Camp begins Tuesday May 29th and ends Friday August 10th. Reservation is first come first serve. To reserve a spot for your child(ren) you will need to select the days of the week that you wish for your child(ren) to attend. Payment and deposits for camp are non refundable and non-transferable. So please choose your days carefully. Our camps often fill to capacity. We cannot guarantee your child a spot in camp if you are a walk-in expecting to leave them for the day. Pre-Registration is strongly recommended!
Hours of Camp: Doors open at 7:30am for drop off any time after that! Pick up is by 5:30pm. Any child not picked up by 5:30pm will incur a late pick up fee of $5 for every 10 minutes past 5:30pm.
What to Wear: Comfort is the main objective! Shorts with no buttons zippers or snaps is preferred! We frown on denim. It is hot and cumbersome. T-shirts or tank tops with no "rough" embellishments are perfect. Girls may wear a leotard as long as they wear shorts with it. Hair MUST be pulled up and out of the face. Ponytails are preferred. No dangle jewelry. This includes earrings, bracelets and necklaces. Shoes can be of any type. They are primarily barefoot while inside. But keep in mind that they will be playing outside at times.
Lunches: Pack a lunch for your child, or put money on a Cafe account so that your child may purchase a lunch or snack items from the cafe. All money put into the cafe account is non-refundable, but will be held in the account for future use. Only cash or check is accepted for a cafe account. It is your responsibility to keep a positive balance in your child's account. We offer pizza, mac & cheese, corndogs, nachos and soft pretzels for lunch. There are times that we may also have other options. We do not provide refrigeration for your child's lunch. Please plan appropriately. We do have a microwave and can heat up their lunch if needed.
We provide lunch to the campers on Friday free of charge. It will be pizza or another item of our choosing. (It will be posted).
Personal Items: Please do not allow your child to bring personal items to camp. Cell phones, toys, games & books often get in the way of our activities, distracting other campers and staff. LEAVE THESE ITEMS AT HOME PLEASE. If you need to speak to your child during camp, please call us on our main line and we will get them on the phone for you. They may also use our phone to call you if needed!
Pick-up: When picking up your child(ren), you must show your photo I.D. and be listed as an approved caregiver to be allowed to pick up a child from camp. We cannot release any child to a friend or family member if their name is not pre-authorized as an approved caregiver. This is for the safety of the child and we greatly appreciate your cooperation to this matter.
Code of Conduct & General Guidelines: Campers are expected to be on their best behavior and show respect and listening skills. For their safety and the safety of the other campers it is very important that they listen to camp staff and follow directions. Under no circumstances will disrespect or violence towards staff members or other campers be tolerated. If this occurs, you will be contacted and advised to pick up your child immediately. No refunds or credits will be issued in this instance. Please take a moment to review the rules and expectations with your child prior to his/her arrival to camp.
Illness: Please do not send your child to camp if they are sick or not feeling well. We will not allow children to be dropped off who are contagious or are not showing signs of energy and willing participation. If your child becomes sick while at camp, we will contact you and ask that you pick them up as soon as possible. No refund will be given.
Injuries: Unfortunately injuries do happen! If a serious injury happens to your child you will be contacted immediately. If it is something that we can take care of with simple first aid and ice-we will handle it and allow the child to continue their day at camp.
ALL PARENTS MUST READ AND ACKNOWLEDGE OUR CAMP WAIVER! See the following questionaire.
If you have any additional questions that we have not covered in this section, please do not hesitate to ask us! Our primary goal is to keep your child safe and happy while at camp!